Urgent Care Clinic Questions and Answers
Urgent Care is available at Family Medicine Healthcare. If you have an urgent medical concern, reach out to us right away.

Call us

or visit us online to

book an appointment

.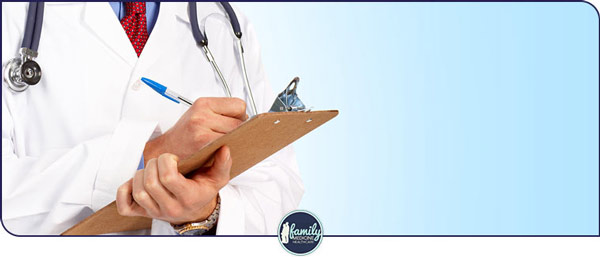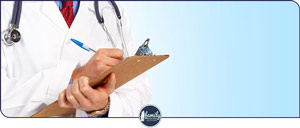 Table of Contents:
What is an Urgent Care Clinic?
What services can an Urgent Care Clinic provide?
Should I go to Urgent Care or an ER?
Does an Urgent Care Clinic Treat Wounds?
What is an Urgent Care Clinic?

Urgent Care Clinics provide convenient access to quality healthcare and often operate seven days a week.  Some even open for 24 hours a day.  They are especially useful when your primary care physician's office is closed, or when urgent health needs are not serious enough to warrant an ER (Emergency Room) visit.

What services can an Urgent Care Clinic provide?


Urgent medical conditions that are serious, and require care within 24 hours, but are not considered emergencies, will warrant a visit to an urgent care facility.

Some of these conditions can include:

• Accidents and falls
• Cuts with little bleeding, but might need stitches
• Breathing difficulties, mild to moderate asthma
• X-rays, lab tests, diagnostics
• Eye irritation and redness
• Fever or flu
• Fractures in fingers or toes, minor broken bones
• Moderate back problems
• Severe sore throat or cough
• Skin rashes and infections
• Sprains and strains
• Urinary tract infections
• Vomiting, diarrhea, or dehydration

Emergency trained doctors, and other healthcare professionals at an urgent care center can provide treatment for most injuries and illnesses.

Should I go to Urgent Care or an ER?

Heart attacks or serious head injuries are life-threatening emergencies, and as such, require a visit to the hospital emergency room (ER). Those with serious and life-threatening injuries should always call 911 and get medical help right away. However, an illness or injury that doesn't appear to be life threatening, yet is serious enough that it can't wait until the next day, should be treated at an Urgent Care center.

Does an Urgent Care Clinic Treat Wounds?


If you get a minor cut on your finger, arm, or ankle, you're probably used to just covering it up with a bandage and allowing it to heal on its own. However, larger cuts and lacerations may require additional medical care. If you have a particularly deep cut, you might need stitches. But where should you go for treatment? An ER or Urgent Care? Urgent Care facilities are equipped to treat wound care when stitches are required in a number of situations. Straight cuts, shallow cuts, cuts with dirt embedded within them, or cuts from dirty or rusty objects, can be treated by the staff at your urgent care center.

It is advisable to get the professional opinion of a medical professional to determine if a wound needs stitches, and there are a few tell-tale things to look for. Your cut may need stitches and a visit to an Urgent Care might be necessary if the cut:

• Feels numb
• Is deep, long, or gaping
• Continues bleeding or won't close, even after direct pressure is applied
• Is located on the genitalia, face, or sensitive areas
• Was from a bite or involved a foreign object
• Is located over a particular joint
• Presents cosmetic concerns

If you think you need urgent medical care, then it is best to err on the side of caution and visit the nearest Urgent Care clinic so that you can be assessed by a medical professional. A recent medical survey showed that 92% of Urgent Care clinics saw wait times of 30 minutes or less, proving that they provide quick assessment and fast treatment.

At Family Medicine Healthcare, located in Chesapeake, VA, our team of highly trained, and compassionate healthcare professionals, are all here for your urgent care needs. We take great pride in providing every member of our community, from pediatric to geriatric patients, the highest quality and specialized healthcare they deserve. We treat minor health issues on a walk-in basis, as we are also an urgent care facility, in addition to our appointment-based family care services. Call our care center to book an appointment, or visit our website for directions to utilize our walk-in urgent care services. We serve patients from Chesapeake VA, Norfolk VA, Suffolk VA, Virginia Beach VA, Portsmouth VA, and Hampton VA.

Finding an outstanding health care is a difficult task. Fortunately for Chesapeake, VA residents Family Medicine Healthcare provides urgent care services. Family Medicine Healthcare is conveniently located at 3925 Portsmouth Blvd Chesapeake, VA 23321.

If you, or one of your loved ones is suffering from a non-life threatening illness, do not waste your time and money at an emergency room. Family Medicine Healthcare can provide immediate care at a fraction of the cost of an emergency room. At Family Medicine Healthcare our medical professionals are trained in urgent care, and emergency medicine. We treat most non-life threatening injuries and illnesses. Our medical professionals are also experienced in providing care to families. We see patients of all ages from children, adults, and seniors, and provide many routine services.

Our health care clinic stands out from other urgent care centers, because we offer a great array of urgent care services. Some of the urgent care services we offer are: Physical Exams, Treatment for Men's Health and Prostate Disorders,Women's Health and Gynecologic Care, Minor Injuries and Procedures, Pediatric Care and Onsite Ultrasounds. So next time you or your child is in need of immediate care; visit Family Medicine Healthcare. Visit our patient services page to see a full list of the services we offer and injuries we treat.

Communication is important to us here at Family Medicine Healthcare, and that is why we communicate effectively with our patients so that they can share about their health problems. We want everyone to receive the care they deserve, and that starts by being able to communicate effectively. Our healthcare clinic also has In-Office Lab, so that we can treat and diagnose you sooner.

Stop your search for a "urgent care services near me", because you have found Family Medicine Healthcare. Our medical professionals strive to give you and your family the compassionate care you deserve.