Samir Abdelshaheed, MD at Family Medicine Healthcare in Chesapeake, VA
Double board certified, highly qualified, compassionate and with almost two decades of experience under his belt, he wants you to Live better, not just get better.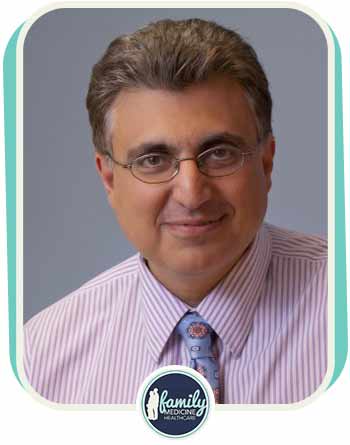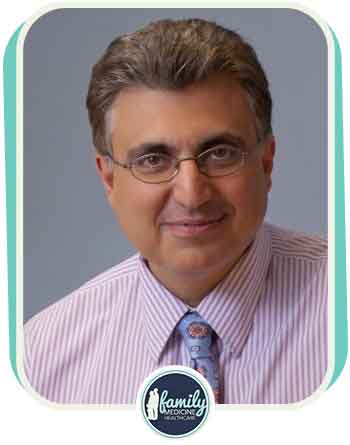 Meet Samir Abdelshaheed, MD:
As a husband and father of five (all under the ages of 12), Dr Abdelshaheed understands the joys and demands of family life and feels called to care for his patients as participants in this unique circle, not names at the top of the chart.
Dr. Abdelshaheed, has operated and been the primary physician of Family Medicine Healthcare since 2004, excited to provide both personal and preventative care to patients with whom he builds lifelong relationships.
He demonstrates the FMH difference every day by listening, educating and responding to the ongoing health and wellness needs of his patients.
You want to make this Doctor smile ear-to-ear? – follow his advice on preventative testing and care – he wants you to Live better, not just get better.
Professional Background:
A graduate of:
University of Alexandria School of Medicine
Completed his internship and residency:
St. Elizabeth Family Practice Residency Program, Utica, NY
Double Board Certified: Family Practice & Surgery
Fellow: Chief Resident in Residency Program
Professional Affiliations: American Association of Family Practice
What you may not know about Dr. Abdelshaheed:
He follows his patients to hospitals and nursing homes. He is on call for his own patients after hours. He coaches 14 year old soccer for Churchland Soccer.