Physical Examinations in Chesapeake, VA
At Family Medicine Healthcare, we pride ourselves on helping our patients get well and staying well. As such, we don't want to see our patients only when they are sick, but we want to know them in health, too! One way that we do this is through preventative measures such as our physical examination services. With the physical examinations we offer, our board-certified physicians can give you confidence that you and your loved ones are doing well, while also giving you tools, resources, and insight into how you can stay well! For more information,

call us

or

schedule an appointment online

.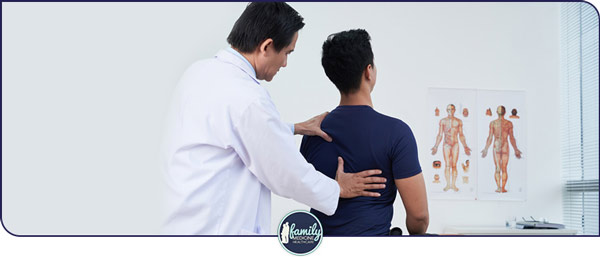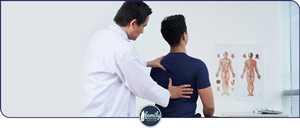 Table of Contents:
What kinds of physical examinations do you offer at Family Medicine Healthcare?
What happens during a physical examination?
Will insurance cover physical examinations?
What kinds of physical examinations do you offer at Family Medicine Healthcare?


Whether you require a physical for work, are due for an annual physical, or need to bring your kid in for a sports or school physical, we are here for you at Family Medicine Healthcare! Our board-certified physicians can provide thorough physical examinations for a variety of different purposes. The specific physical exams that we offer at Family Medicine Healthcare include the following:

• Comprehensive annual physical exams
• Department of Transportation (DOT) physical examinations
• Pre-employment physicals
• Sports and school physicals
• Well-child visits

What happens during a physical examination?


While there is always some overlap when it comes to the different kinds of physical examinations you can have, the nature of each physical examination will ultimately depend on the individual receiving the test and the purpose of the physical. As such, both the age of the individual receiving the exam and their particular health concerns and status will influence what happens during the physical. Likewise, a DOT physical will look for different things than a school physical. In any case, the following is a list of things that might occur during a physical examination at Family Medicine Healthcare:

• Vital check: blood pressure, heart rate, breathing rate, and body temperature
• Hearing and vision screening
• Examination of heart and lungs
• Palpation (a medical technique where the physician uses their hands to check for any irregularities in a given area) on the abdomen, legs, and arms
• Emotional and psychological well-being exam
• Examination of joints, tendons, muscles, strength, and flexibility
• For younger children, the physician may ask questions about their social behavior, language development, and communication skills

The above list is just a few examples of what might happen at a physical examination and is not meant to be exhaustive. If you wish, you can have your physician go over with you what the physical will entail before going ahead with the examination to be prepared mentally on what to expect!

Will insurance cover physical examinations?


While we are happy to accept health insurance for any physical at Family Medicine Healthcare, we cannot guarantee that they will cover every physical examination, unfortunately! That said, most health insurance companies will cover at least one preventive or wellness exam per year. Typically, DOT exams and pre-employment screenings are not covered by insurance, but they are often paid for by the employer who requests the exam. On the other hand, well-child visits are almost always covered by health insurance plans, in addition to immunizations! In any case, we highly recommend checking your plan or asking your insurance provider directly about coverage before your exam to avoid any issues. We also kindly ask that you bring your health insurance card to your appointment if you have insurance.

If you are looking for an exceptional health clinic to have a physical examination near Chesapeake, Virginia, we welcome you to come to Family Medicine Healthcare! Appointments can be made with us through our website or by calling us. You can find Family Medicine Healthcare at 3925 Portsmouth Blvd Chesapeake, VA 23321.

We are excited to meet you!