Geriatric Care Services Q & A
Geriatric Care is an important part of the medical community and is offered here at Family Medicine Healthcare. If you are in need of geriatric services 

call

 our office today or request an 

appointment online.

 Serving patients from Chesapeake, VA, Portsmouth, VA, Norfolk, VA, Suffolk, VA, Virginia Beach, VA, Hampton, VA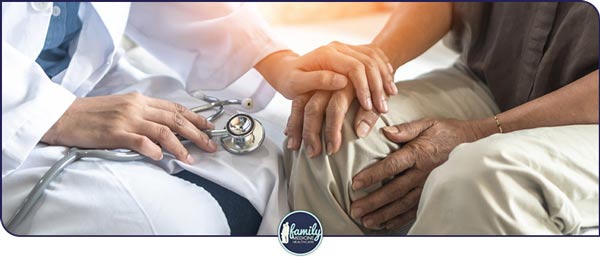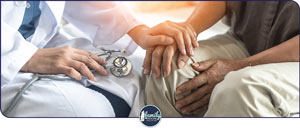 Table of Contents:
What services does a geriatric care manager provide?
How do you care for a geriatric patient?
What are geriatric problems?
Why is geriatric care important?
Geriatric care is any type of healthcare service for seniors or the elderly. This care is commonly seen in senior homes and similar facilities, including hospitals. With advanced age, the body is more sensitive and more susceptible to disease, so it is important that elderly people receive specialized care that takes this into consideration.
What services does a geriatric care manager provide?


Geriatric care managers are trained to find resources that make it easier for families to make hard decisions. There are eight core knowledge areas that they have: health and disability, crisis intervention, housing, financial, family, legal, advocacy, and local resources.

• Main geriatric care manager responsibilities include:
• Providing a comprehensive assessment of care needs
• Making long-term and short-term care plans
• Addressing emotional concerns and worries
• Coordinating medical services among several agencies
• Hiring a team of caregivers and medical professionals
• Providing guidance with transitions of care
• Guiding families through complex issues
• Relieving caregiver stress

How do you care for a geriatric patient?


Geriatric patients require specialized care and, like the care team at Family Medicine Healthcare, those who care for them must be experienced, compassionate and patient. A geriatric care manager must:

• Describe any complications related to hospitalization involving the elderly.
• Describe the environmental or iatrogenic (illness caused by treatment) factors that may contribute to complications in the hospitalized elderly.
• List medications with risks to cause adverse drug reactions in the elderly.
• Describe interventions that can minimize rates of poor outcomes in the hospitalized elderly.
• Explain the key options for post‐acute care and the elements of the discharge planning process.
• Describe the various options that can help patients in regaining functional capacity for transition from the acute care hospital.
• List risk factors for complications specific to the patient in the hospitalized elderly.

Geriatric care managers should be able to:

• Perform a physical examination and thorough history to determine patient risk factors for complications during hospitalization.
• Perform a brief functional and cognitive assessment of the elderly patient.
• Use active measures to diagnose, identify, prevent and treat pressure ulcers.
Formulate multidisciplinary care plans for the prevention of functional decline, falls and delirium.
• Provide alternatives to pharmacologic treatments for the management of agitation, insomnia, and delirium.
• Prescribe medications for the behavioral symptoms of delirium or dementia that cannot be controlled with non‐pharmacologic management.
• Perform a social assessment of the patient's support systems and living conditions and understand how that impacts the patient's health and care plan.
• Develop safe multidisciplinary plans for care transitions for elderly patients with intricate discharge needs.
• Incorporate individual characteristics of elderly patients into the development of therapeutic plans.

What are geriatric problems?

There are a number of conditions that more commonly affect the older population, including, but not limited to:

• Cardiovascular conditions (heart disease, hypertension, high blood pressure, congestive heart failure and coronary artery disease)
• Dementia (There are many types, such as vascular dementia, Lewy body dementia, frontotemporal dementia and Alzheimer's disease.)
• Delirium
• Depression
• Anxiety
• Incontinence (urinary and bowel)
• Urinary tract infections (UTIs)
• Arthritis
• Osteoporosis
• Diabetes
• Lung disease (chronic obstructive pulmonary disease, asthma, pneumonia, bronchitis, and influenza)
• Frequent falls, which can lead to bone fractures
• Parkinson's disease
• Sleep disorders (insomnia, sleep apnea and restless leg syndrome)
• Cancer
• Eye diseases (glaucoma, cataracts, dry eye, macular degeneration and low vision)
• Weight loss

Why is geriatric care important?

As people grow older, they face challenges to their health that didn't exist before. The senses start to decline, leading to poor hearing, eyesight, and coordination. Neurological problems often start or begin to worsen. Daily activities become more difficult and bad health days happen more often. Simply put, there is much more work involved to maintain health and wellness.

If you or someone you know is looking for geriatric care services, come to Family Medicine Healthcare today! We offer top-quality care for seniors and know how important it is to care of the elderly. To talk with a member of our specialist team, contact our office today. Or to book an appointment, visit us online or simply give us a call!