Primary Care Services in Chesapeake, VA
Primary care services are available at family medicine healthcare. Our team of experienced professionals treat children and adults of all ages. For more information,

contact us

or book an appointment online.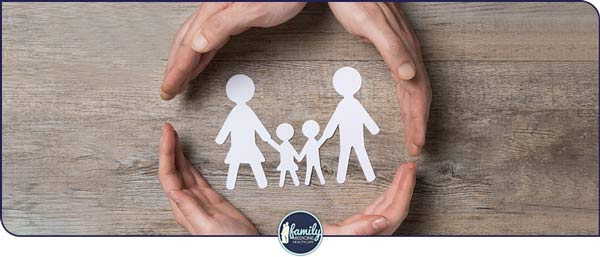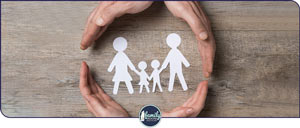 Table of Contents:
What is a primary care service?
What is the purpose of a primary care provider?
What are 3 benefits of primary care?
Why do we need a primary care doctor?
What is a primary care service?

In addition to serving as a patient's first point of entry into the health care system, primary care practices serve as a focal point for all needed health services. The primary care practice provides patients with easy access to their own doctor and team of health care professionals. Individuals and families receive continuous, comprehensive, equitable, coordinated, integrated, accessible, and high-value health care through primary care services.
What is the purpose of a primary care provider?

A primary care provider is interested in providing care that is tailored to your needs rather than attempting to fit all patients into one mold. Having a meaningful relationship with your provider makes it easier to receive tailored health care. It is the primary care provider's responsibility to screen all major health-related conditions. The primary care physician can help you manage chronic conditions and improve your quality of life if you already have one. Sometimes they will direct you toward different health specialists to consult on certain conditions.

Your primary care provider is part of an expert team that can meet your specific needs. A physician, nurse practitioner, physician assistant, registered nurse, patient access staff member, and patient care associate are commonly included on these teams. Teamwork offers you a well-rounded approach to health care by contributing unique perspectives.
What are 3 benefits of primary care?

The continuity of care possible with primary care is unmatched. When a physician knows everything about your health history, from acute illnesses to immunizations to blood pressure management, then you have a valuable health resource at your disposal. It doesn't matter if your family has heart disease or what medications you take and at what doses you take-it's all in your record, so you don't have to explain it during an appointment.

Primary care allows patients convenient access to a wide range of services at affordable rates. The range of health services available at a primary care practice includes preventive care and screenings, treatment for chronic conditions like hypertension, asthma, and diabetes, and acute care for coughs, digestive problems, and fevers.

Choosing a primary care physician is one of the best ways to prevent health problems. By examining you and reviewing your medical history, your doctor can determine whether you're at increased risk for conditions such as diabetes, high blood pressure, heart disease, and cancer, and help you take steps to prevent them. When you visit a single physician regularly, health issues are more likely to be detected early, when they can be easily treated.
Why do we need a primary care doctor?

When it comes to staying healthy, it's best to seek expert advice. The need for medical care is something we all experience at some point in our lives. A person who has the ability to diagnose and balance treatments aimed at different organ systems is needed when chronic illness strikes.

The general practitioner (GP) treats adults with ailments such as respiratory infections, headaches, and back pain. Further, they treat chronic illnesses like high blood pressure, obesity, anxiety, diabetes, heart disease, and depression. PCPs are also skilled at managing a variety of medications and treatments, as well as the interactions between them. Their advice can take into account a person's entire set of values, beliefs, and preferences.

It is imperative to have a generalist who is capable of interpreting and advising on the most appropriate course of action in the era of expanding medical knowledge and treatment options. Coordinating care with patients and their families and communicating with specialists, who are usually knowledgeable about a specific condition or organ system, are often necessary to accomplish this goal.

Primary care services are available for patients in Chesapeake, VA, at Family Medicine Healthcare.

We serve patients from Chesapeake VA, Portsmouth VA, Norfolk VA, Suffolk VA, Virginia Beach VA, and Hampton VA.
When it's your appointment, it's all about you.
When it's your appointment, it's all about you.Your life is busy; your health is a priority. We will honor your time, hear your concerns and be sure to explain things clearly. We will also advise you of the latest preventative screenings and services to ensure that you are at your optimum wellness throughout life's changing seasons.
Below is a list of some of the services we offer.

• In-Office Lab (so you can get your labs drawn onsite)
• Take Home Sleep Study (saving you money and time)
• High Cholesterol
• Thyroid Diseases and Diabetes
• Stroke
• Heart Diseases and High Blood Pressure
• Arthritis
• Headaches and Pain Management
• Minor Injuries and Procedures
• All Primary and Urgent Care
• Acne, Dermatitis, and other Minor Skin Conditions
• Routine Physicals and Vaccinations
• Women's Health and Gynecologic Care
• Men's Health and Prostate Disorders
• In-Office Lab
• Onsite Ultrasounds
• Sleep Apnea
• Echocardiograms