4 Questions to Ask About Diet & Weight Loss Management
At Family Medicine Healthcare in Chesapeake, VA, we offer diet & weight loss management programs to help you be the healthiest versions of yourself. We offer a well-designed, customized medical weight loss program that goes far beyond regular dieting and exercise plans. For more information, call us.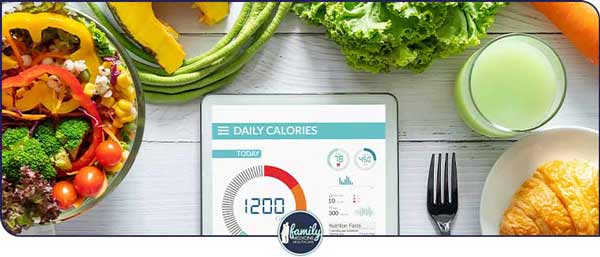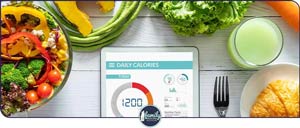 Table of Contents:
What are the three types of diets?
What are 5 weight management strategies?
What do weight loss clinics do?
How does My Current Weight Affect My Health?
Weight loss management can be challenging to stick with without a healthy support system and management plan that works for your body and personal needs. At Family Medicine Healthcare, our family doctors and medical professionals would be happy to provide that for you if you are looking for weight loss management solutions!
What are the three types of diets?

Since there are hundreds of different diets out there vying for your attention, it can be difficult to make heads or tails out of them, let alone decide which one is best for you! With that in mind, it may be helpful to classify diets by type. In general, diets can be classified into three different types: therapeutic diets, maintenance diets, and experimental diets.

Therapeutic diets are typically designed to treat, manage, or improve a medical condition or symptom. With that in mind, a therapeutic diet may aim to lower blood pressure or cholesterol levels, improve the symptoms of diabetes, or help with obesity.

Maintenance diets are designed to be a longer-term diet option than therapeutic diets. Whereas therapeutic diets have a specific goal in mind, maintenance diets are focused on ensuring individuals are intentionally eating foods that nourish and sustain their overall health and metabolic function over an indefinite period.

Experimental diets are those that an individual is trying out to see if they will have a positive, negative, or insignificant effect on their health and well-being. Some examples of an experimental diet could include trying out a vegan or vegetarian diet, using certain supplements, or going on a keto diet. 

What are 5 weight management strategies?

In a lot of ways, weight management strategies can be easier said than done. At the same time, lacking strategy can make it even more challenging to manage or lose weight! With that in mind, the following are five different weight management strategies you can consider to help you find success with your weight management and weight loss goals:

• Get in touch with a weight management doctor who can help you lose or manage weight medically in a way that is both healthy for your body and optimal for your metabolic function
• Find physical activities or exercise programs you enjoy doing to help motivate you to get regular exercise
• Practice mindful eating during meals and snacks and try your best to endure cravings
• Plan meals ahead of time
• Track what foods and how much you are eating

What do weight loss clinics do?

Weight loss clinics focus on helping individuals lose weight in safe and healthy ways, providing them with weight loss strategies, approaches for staying healthy, and weight loss programs that are customized to their personal and medical needs. As such, a medical weight loss clinic can prescribe weight loss medication, order laboratory tests to determine if any medical conditions or nutritional deficiencies are contributing to weight gain or difficulty losing or managing weight, provide meal plans, offer counseling and encouragement to help patients get through difficult stretches of their weight loss journey, and more!

How does My Current Weight Affect My Health?

The healthy weight range is different for each person, as muscle and bone mass, height, and other things have to be taken into account to determine a healthy target weight range. With that being said, having a healthy weight is important for numerous reasons, as obesity and excess abdominal fat places individuals at greater risk of developing several different medical conditions, including the following:

• Certain cancers, such as breast cancer, colon cancer, endometrial cancer, pancreatic cancer, thyroid cancer, and others
• Coronary artery disease (CAD)
• Dyslipidemia, which could involve high levels of bad (LDL) cholesterol, low levels of good (HDL) cholesterol, or high levels of triglycerides
• Gallbladder disease
• Hypertension
• Liver disease
• Obstructive sleep apnea (OSA) and various other respiratory problems
• Osteoarthritis
• Stroke

If you are concerned about your weight, our medical doctors at Family Medicine Healthcare can assess your weight and provide you with excellent diet and weight loss management services. For an appointment, please feel free to schedule one through our website, call us or visit our clinic at 3925 Portsmouth Blvd in Chesapeake, VA, for a walk-in appointment. 

We serve patients from Chesapeake VA, Portsmouth VA, Norfolk VA, Suffolk VA, Virginia Beach VA, and Hampton VA.