Primary Care Doctors Accepting New Patients in Chesapeake, VA
Contact

the

team of primary care physicians

at Family Medicine Healthcare, we look forward to helping you with your healthcare needs!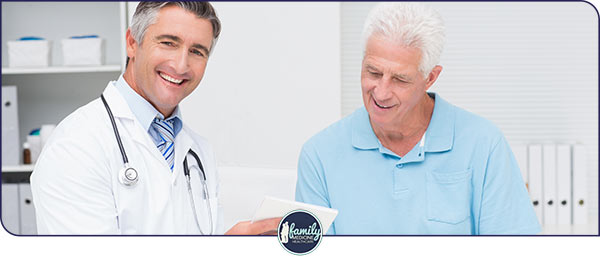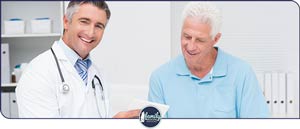 Table of Contents:
What does a primary care doctor do?
When should you go to primary care?
Is Family Medicine Healthcare accepting new patients for primary care?
Primary care is the first point of contact for patients and their families seeking help with healthcare. It is a broad practice that covers the routine health needs of individuals and families throughout their lives, including screenings for common illnesses and chronic conditions like diabetes, blood pressure, and high cholesterol.
A primary care doctor provides preventive health services, diagnosis, and treatment of illness. They are often the first medical professional to see new patients with a disease or injury. They can also provide follow-up treatment if another physician has diagnosed you. Primary care doctors can treat all age groups, from infants to seniors, making them an ideal fit for families.
The team at Family Medicine Healthcare takes great pride in welcoming new patients to our practice. We are dedicated to you and your family's health and want you to feel comfortable visiting us. If you have any questions about making an appointment, please do not hesitate to contact us. We look forward to seeing you soon!
What does a primary care doctor do?

A primary care doctor is the first healthcare provider you see for regular check-ups and routine health issues. They will get to know you and your medical history and work with you to develop ways to improve your health and prevent illness.
 
Primary care doctors provide most non-emergency medical services, including preventive care (exams, screenings, vaccinations), diagnosing common illnesses and injuries, prescribing medication, and helping manage chronic diseases like diabetes or hypertension. Some people see a primary care doctor specializing in one particular field (for example, pediatrics). Others choose a generalist who provides a full range of services for both children and adults.
 
A primary care doctor can be a family doctor, a pediatrician, an internal medicine doctor, or an obstetrician/gynecologist.
When should you go to primary care?

The primary care physician (PCP) is your go-to doctor for most health concerns. Their expertise is general medicine which means they are trained to diagnose, treat, and manage issues with your overall health as well as common medical conditions. PCPs are also trained to prevent disease by identifying risk factors that can help you develop sustainable healthy habits.
 
It's beneficial to seek the services of a primary care doctor for anything that isn't life-threatening. A primary care physician can help you manage a long-term (chronic) condition. Primary care physicians are trained to provide preventive care and sometimes treat chronic diseases such as diabetes and high blood pressure. They develop relationships with their patients and understand how personal choices impact overall health.
 
The Primary Care Physicians at Family Medicine Healthcare can help you if you need a specialized test or procedure. Additionally, they will help you if:
 
– You have a chronic condition like diabetes or high blood pressure that requires regular monitoring.
– You need a physical exam, immunization, or other preventive care.
– You have questions about your health and want to discuss your options with an expert.
– You're pregnant and need prenatal care.

Is Family Medicine Healthcare accepting new patients for primary care?

Primary care doctors can lead to more effective health care. Meaning you have fewer emergency room visits, quicker recovery times, as well as more comprehensive and efficient treatment.
 
If you are having trouble finding a new doctor, contact the Family Medicine Healthcare team. We are currently accepting new patients. You can schedule an appointment with one of our providers at Family Medicine Healthcare by calling our office or utilizing our online scheduling tool.
 
Primary care. We all need it, but there are many questions that come with finding a provider who is right for you. We serve patients from Chesapeake VA, Norfolk VA, Suffolk VA, Virginia Beach VA, Portsmouth VA, and Hampton VA.