Pain Management Clinic Questions and Answers
If you are dealing with pain and have tried all over-the-counter methods of treatment that have not helped, then 

make an appointment

 with our pain management specialists in 

Chesapeake, VA.

 For more information, 

call us

 now.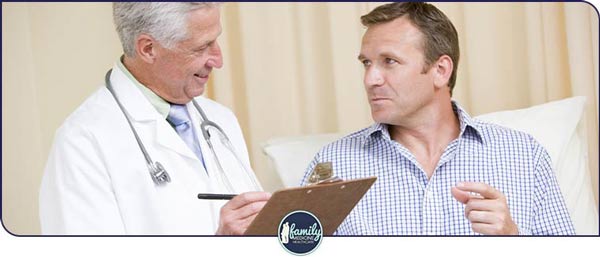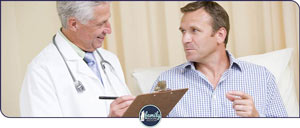 Table of Contents:
What is meant by pain management?
When should I consider pain management?
How can I manage chronic pain?
What is the best treatment for severe pain?
What is meant by pain management?

Pain management is considered medical care that helps to alleviate or reduce any pain a patient may be feeling. Depending on the severity or level of pain, will depend on the treatment options available for that patient. At Family Medicine Healthcare, we can provide more insight into your painful condition, and provide more knowledge on how to better manage your pain with different treatments and remedies.

When should I consider pain management?

While many patients believe they can easily manage their pain on their own at home with over-the-counter tools and remedies, or just deal with the pain until it goes away; however, more often than not, the pain only intensifies and gets worse. This is one of the reasons why it is in the best interest of the patient who is in pain due to a condition or injury to seek out a pain management doctor, as pain management doctors have the knowledge and experience to provide an appropriate treatment plan with pain management solutions to help with your pain, then what you would normally find from over-the-counter pain relievers and other treatments including devices to help with stretching and massage.

A few signs that you are past due to visit a pain management physician for your pain includes:

• Consistent pain that has gone on for longer than three months
• Primary care doctor, medical surgeon, or orthopedist has tried everything and run out of any temporary options that can help in the meantime
• The Source of the pain still has not been identified
• The patient is unable to continue activities they once enjoyed due to pain
• Patients' mood as well as mental wellbeing has dived and is hurting them more
• Persistent joint pain, nerve pain, back pain, or neck pain that is not easing up

You may have previously been told by other medical professionals that there are no other options available to help you with relief from your pain, or the only real solution to helping with your pain is surgery, so it is time to visit our clinic. Our physicians will be able to give you more insight into your situation and condition while providing more knowledge on pain management treatments that other medical professionals may not have been able to.

How can I manage chronic pain?

In conjunction with our pain management treatment options, there are other ways you can also help at home to manage your chronic pain.

• Stretching
Full body stretches, beginner yoga or tai chi all can help your chronic pain more manageable.
• Exercise
With an active routine, you can continue to strengthen your muscles, and improve how you are feeling, which will distract you from the pain.
• Reducing stress with relaxation techniques
Stress reducers like focusing on your breathing, muscle relaxation techniques or massage, and mindfulness all can help focus on other aspects than your pain.
• Pacing yourself
You need to learn to balance your daily life including life's tasks, activities, and any responsibilities to help you structure out your life better so you aren't overdoing it, or not doing enough.
• Addressing any other conditions that are making the pain worse
While pain for you may be the number one issue, any underlying issues that may worsen the pain should be addressed including depression or anxiety.
• Keep a positive outlook
Staying positive will keep your mind in a better place which will help.
• Rest
Get the rest and sleep you need to help you feel better.
• Staying in contact with your medical provider
Stay in contact with your medical provider at our clinic, and bring up any issues that may occur throughout your chronic pain treatment journey.

What is the best treatment for severe pain?


The best treatments for severe pain are diverse and will ultimately depend on the patient's signs and symptoms and the area in which they are dealing with the pain. We serve patients from Chesapeake VA, Norfolk VA, Suffolk VA, Virginia Beach VA, Portsmouth VA, and Hampton VA.