Heart Health Screening in Chesapeake VA
A heart health screening is an essential way to detect any irregularities in your heart health and connect you with treatment if necessary. During this test, the doctor uses an ECG to examine your heart rate and rhythm, blood pressure, and electrical activity. At Family Medicine Healthcare, our board certified Dr. Samir Abdelshaheed, MD provides specialized heart screening and imaging methods to diagnose heart disease and monitor our patients' symptoms. For more information, contact us or schedule an appointment online. We are conveniently located at 3925 Portsmouth Blvd Chesapeake, VA 23321.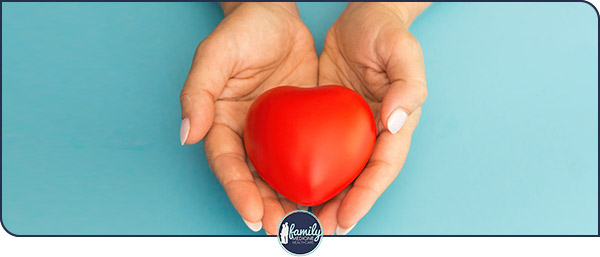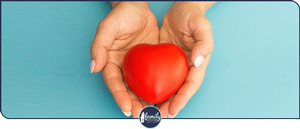 Table of Contents:
How do I get my heart screened?
What does a heart health screening consist of?
What happens during a heart health screening?
How long does a heart screening take?
Even from a fairly young age, it is important that with each regularly scheduled check-up, your physician is able to quickly assess your heart health as that will directly impact your overall health. If you are experiencing any symptoms that may be heart-related, such as dizziness, trouble breathing, light-headedness, increased fatigue, or heart palpitations, it is important that you see a physician right away to undergo any required heart health screenings that will either diagnose or rule out potential causes for your symptoms.
How do I get my heart screened?

It is common for your primary care physician to want to start performing regular heart health screenings during your scheduled check-ups in your 20s as preventative care to ensure that you are not developing any heart-related health conditions such as high blood pressure, high blood sugar, or high cholesterol. Depending on your lifestyle habits and other risk factors, your physician may recommend specific tests and screenings, or may wish to perform these tests more regularly to closely monitor your heart health. If you are concerned about your heart health, let your physician know and they will be able to schedule an appointment including diagnostic tests and screenings that will assess your overall heart health to determine if there is anything of concern and to diagnose the source of your symptoms.
What does a heart health screening consist of?

There are several different tests available to assess heart health, with each being used to check for potential problems or noted concerns. A typical heart health screening check-up that patients will start to receive regularly once they are in their 20's includes a blood pressure test (just wearing the cuff on your arm that inflates and deflates to measure the blood pressure) and cholesterol tests (simple blood tests). Once patients are in their 40's, their physician will likely choose to include regular blood glucose tests which only require a very small blood sample. For patients with unhealthy habits or lifestyles, their physician may wish to regularly check their body mass index (BMI) to determine if they are at risk of developing weight-related heart conditions.

Other types of heart health screenings can be recommended if the patient has specific symptoms or concerns that are indicative of a heart condition, one of the most common of screenings including an electrocardiogram (ECG). An ECG is a non-invasive test that is used to gather information regarding the heart rate and rhythm of the patient by recording the electrical activity within the heart. It can be worn for several minutes or for several days to provide an accurate representation of the overall functioning and health of the heart. Other common heart health screening tests include echocardiography, stress tests, cardiac CT, coronary CT angiography, and many more specific tests are available if necessary.
What happens during a heart health screening?

A typical heart health screening appointment with a primary care physician will include a series of questions to assess levels of physical activity, eating habits, other lifestyle habits, and your family and medical history. Then, your physician may wish to complete a physical examination including taking your height, weight, as well as measuring your blood pressure. They may also choose to take a blood sample to check your blood sugar and cholesterol levels. If any results come up concerning or your physician wishes to perform more tests, they will likely have to schedule another appointment that will include other specific heart health screening tests to achieve an accurate picture of your overall heart health.
How long does a heart screening take?

A general heart health screening that is performed during a regular check-up will likely only take 15 to 20 minutes to complete, or even shorter if it is just added in to your normal appointment. If there are any other tests or screenings that need to be completed such as an ECG, or CT scans, it is recommended that you plan for the appointment to take closer to 30- or 40-minutes total, depending on how many tests are being completed in the one appointment. It may also take several days to receive accurate test results depending on the proximity and capacity of the laboratory services to which your blood samples are being sent.

Screening for heart disease ensures that any initial symptoms of a patient's cardiac problems can be identified and measured. Do you need heart treatment? Our medical staff provides heart imaging and other cardiovascular diagnostic testing. For more information, contact us or schedule an appointment online. We are conveniently located at 3925 Portsmouth Blvd Chesapeake, VA 23321. We serve patients from Chesapeake VA, Portsmouth VA, Norfolk VA, Suffolk VA, Virginia Beach VA, and Hampton VA.