When Should You Go to Urgent Care?
Dr. Samir Abdelshaheed, MD offered Urgent care when your disease, illness, or accident is not life-threatening but you require medical attention that cannot wait until the next day. If you need care for a minor medical problem and need other medical services such as lab testing or vaccines, visit Family Medicine Healthcare. For more information, contact us or schedule an appointment online. We are conveniently located at 3925 Portsmouth Blvd Chesapeake, VA 23321.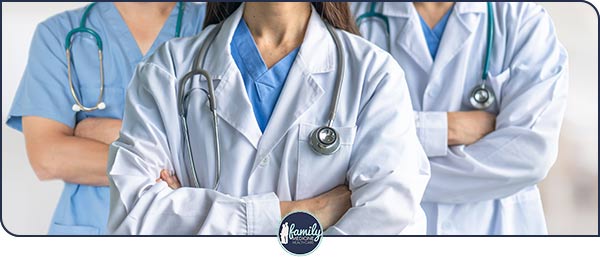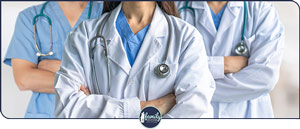 Table of Contents:
What is urgent care for?
When should you go to urgent care? What are the wait times?
What insurance do you accept?
How long will an urgent care visit take?
While it is recommended that patients try to see their primary care physician for all non-emergency medical situations, scheduling an appointment and waiting several days to see a physician for only a few minutes is simply not possible for the majority of urgent medical situations. Most of the medical situations that are then brought to emergency rooms when the primary care physician is unavailable can actually be treated through an urgent care clinic, providing a moderate option to allow for increased accessibility to the high-quality medical services that all patients deserve in a timely, and affordable manner.
What is urgent care for?

Urgent care is offered in clinics throughout the country to provide quality and quick medical care to those who are suffering from minor injuries or illnesses. It fills a gap between primary care and emergency care in that urgent care clinics provide necessary medical treatment for those who's health conditions are non-life and non-limb threatening but require professional medical attention within the next day or so in order to prevent the condition from worsening or to manage uncomfortable or painful symptoms quickly. Urgent care clinics can take in patients that are often seen by their primary care physician but it is often the case that primary care physicians do not have the capacity or availability to accommodate walk-in or unplanned patients, and scheduling an appointment several days or weeks in advance is not helpful in these urgent cases. The addition of urgent care clinics to the health care system have also helped to reduce the strain that is typically placed on emergency medical services as all of the patients that do not require emergency care have somewhere else to go that will provide faster and more affordable care, leaving the emergency rooms available for those who are suffering from life- or limb- threatening conditions.
When should you go to urgent care? What are the wait times?

Since the medical conditions that are receiving care from urgent care clinics typically are not requiring immediate attention, allowing for patients to receive the care at a time that is more convenient for them, the best time to go to urgent care would typically be in the middle of a weekday, as most other people will try to go either before or after a typical workday. On average, urgent care clinics will be able to provide care a bit faster in the late morning and early afternoon.

Depending on your location and how many other walk-in medical clinics are nearby, urgent care clinics will typically have a much shorter wait time than emergency rooms, with most patients in Virginia being able to receive high quality urgent care within an hour. Many walk-in or urgent care clinics will also allow for patients to schedule same-day appointments or to join an online wait list, allowing them to wait for their scheduled time or when they are coming up soon on the wait list from the comfort of their own home.
What insurance do you accept?

Family Medicine Healthcare is happy to accept most major insurance providers (including Medicare, Anthem, Cigna, Aetna, Humana, Optima, United Healthcare, Medicaid, and Mailhandlers, etc.) to ensure that our patients can receive the best quality and affordable care possible. If you are unsure if we are able to accept your insurance provider, please do not hesitate to contact our office to ensure that you are able to receive at least partial coverage for any unexpected health care services that you may require from us in the future.
How long will an urgent care visit take?

On average, patients can expect to be in and out of an urgent care clinic within 30 to 60 minutes, depending on how busy the clinic happens to be that day and how intensive of treatment the patient requires for their condition. If your health condition requires diagnostic testing or laboratory services, the visit may take a little bit longer as it may take some time to receive accurate results. Family Medicine Healthcare offers an on-site ultrasound and lab testing services to provides accurate diagnoses in a timely manner to each individual patient, allowing for efficient and high-quality care regardless of what is required for urgent care treatment.

Are you interested in our services? Visit us at Family Medicine Healthcare in Chesapeake VA. For more information, contact us or schedule an appointment online. We are conveniently located at 3925 Portsmouth Blvd Chesapeake, VA 23321. We serve patients from Chesapeake VA, Portsmouth VA, Norfolk VA, Suffolk VA, Virginia Beach VA, Hampton VA, and surrounding areas.