Geriatric Doctors Accepting New Patients in Chesapeake, VA
Are you searching for a Geriatric doctor in your area who accepts new patients? You have come to the right place, Family Medicine Healthcare can help you. For more information,

call us

or

schedule an appointment

online.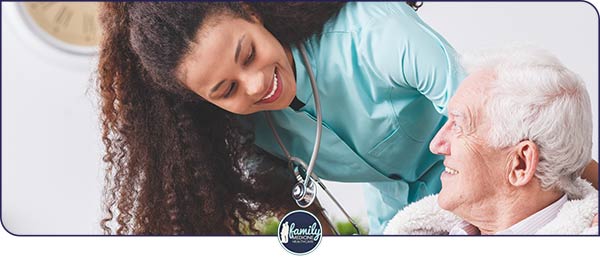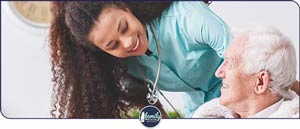 Table of Contents:
What does a geriatric doctor do?
When should you go to a geriatric doctor?
Is Family Medicine Healthcare accepting new patients for geriatrics?
The senior population is climbing with no signs of slowing down. That's why Family Medicine Healthcare is a primary healthcare facility with a team of Geriatric physicians who specialize in the care of older adults. Our services focus on preventing, diagnosing, and treating common illnesses in older adults.
Family Medicine Healthcare has been providing high-quality care to seniors and the community of Chesapeake, VA. It's our goal for patients to feel comfortable, so they remain healthy and independent for as long as possible.
What does a geriatric doctor do?

Geriatric doctors, also known as Geriatricians, treat the medical conditions that affect older adults. Geriatric doctors have completed medical school, a three-year residency in internal medicine, and a two-year fellowship in geriatric medicine. This makes them uniquely qualified to treat the complex health conditions affecting older adults.

Geriatricians provide preventive care, just like other primary care physicians such as internists and family practice doctors. They also help patients with chronic conditions such as arthritis, diabetes and heart disease better manage their health.

This specialty focuses on health promotion and disease prevention and treating conditions. Geriatric medicine is an essential specialty because the senior population is growing rapidly.

Geriatric physicians typically work with patients who are 65 years of age or older. Some doctors also focus on patients younger than 65 who have disabilities. A geriatric physician may be a primary care doctor or a specialist such as a cardiologist, neurologist or urologist who has additional training in caring for the older adult.

Geriatric doctors provide comprehensive care for a range of conditions., including:

– Age-related diseases
– Multiple chronic health problems
– Cognitive disorders (such as dementia)
– Falls and balance issues
– Bowel and bladder problems
– Weakness and mobility problems

The geriatrician can also help with family concerns about safety and independence. They work closely with other health professionals who provide therapy services or social support.

When should you go to a geriatric doctor?

Older adults often have more than one disease or condition simultaneously, which makes treatment more complicated and requires specialized knowledge. For example, hypertension can make it more difficult for someone with diabetes to control blood sugar levels. Multiple medications may interact with each other and cause side effects.

You should see a geriatric doctor if you have an unexplained change in your health or if you're struggling with multiple chronic conditions. A geriatrician can help you manage complex conditions and understand how to coordinate all of your care.

A Geriatric doctor can also help you and your family deal with aging-related issues such as memory problems, falls and osteoporosis. Many experts agree that people over age 65 would benefit from seeing a geriatrician rather than a primary care physician (PCP), who generally treats people of all ages.

You should seek care from a Geriatric doctor if you need help addressing specific needs, including:

– Complex chronic conditions
– Medications management
– Coordinating care across different providers and locations
Is Family Medicine Healthcare accepting new patients for geriatrics?

As people age and become more susceptible to chronic conditions and complex medical problems, they need specialized care from doctors who understand their issues and needs. Geriatrics is a medical specialty that focuses on health care for older adults. Geriatrics encompasses all aspects of health care for seniors – from primary care to acute and chronic disease management to home health and long-term care – with a focus on the unique needs of older adults.
 
Geriatricians are specially trained physicians who have extensive knowledge about the physical changes in aging bodies and how these changes may affect each person.
 
Are you searching for a Geriatric doctor in your area who accepts new patients? The Family Medicine Healthcare clinic located in Chesapeake, VA is your one-stop primary care facility for all your healthcare needs. We serve patients from Chesapeake VA, Norfolk VA, Suffolk VA, Virginia Beach VA, Portsmouth VA, and Hampton VA.