4 Questions to Ask Your Family Physician in Chesapeake, VA
Finding a good family practitioner is important and Family Medicine Health Care could be the right choice for you. For more information, call us or schedule an appointment online.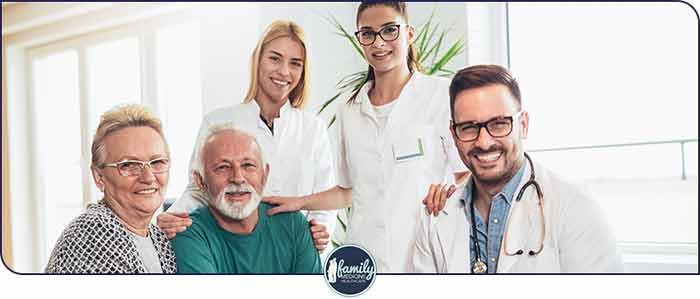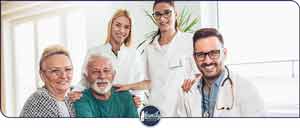 Table of Contents:
What is the role of the family physician?
Is a primary care physician the same as a family physician?
How do I choose a family care physician?
The doctor that is seen the most frequently in the United States is a family physician. There are about 214 million visits to family doctors each year. Family doctors provide a wide range of care for people of all ages and stages of life. The best way of understanding a family doctor is to see them as taking care of people and not just treating diseases.
What is the role of the family physician?

A family physician provides a large number of roles in health care. There are five that stand out as the most common or the most necessary.

Your family doctor will oversee your preventative care needs. They can help educate you on what you need to do for disease prevention and health maintenance. They care for your entire well-being, including emotional and mental health needs. Preventative measures may include anger management techniques, weight management counseling, annual check-ups, and more.

Your family doctor can be an expert at managing common complaints. When your child has the flu or possibly an infection, the family doctor is the one to see. If you or your child needs immunizations for various reasons, your family doctor will be able to provide those.

Regular visits to a family doctor will help them see if you have an emerging condition. Treated early, these types of health concerns can be minor, or possibly not develop at all. Family doctors are frequently the first to screen for early stages of serious health concerns, like cancer. They can order tests to be done and interpret the results. They can diagnose your condition and get on the right course to correcting what may be the problem.

Your family doctor will help you manage chronic conditions. Health concerns like high blood pressure, asthma, diabetes, and cancer can be difficult. Your family doctor will help you set up personalized care that will work best for you.

Your family doctor is at the center of your health care team. They coordinate care on your behalf. If you need to see someone at the office for tests or need to see a specialist, your family doctor will be able to bring that together for you.
Is a primary care physician the same as a family physician?

A family physician is one type of primary care physician. Their main focus is to provide care for you and your whole family. They are trained to work with the health of people in all stages of life. Family physicians are generalists, they can treat most medical conditions for people of all ages.

A primary care physician is a term that is used to describe a range of medical professionals. This can include a family doctor, physician assistant, nurse practitioner, internist, pediatrician, or geriatrician. They all treat a wide range of health concerns and will coordinate with specialists when the need arises.
How do I choose a family care physician?

Choosing a family physician is important. There are a few ways that you find the right one for you. Ask your friends and family whom they would commend. A good referral is always a good start. You may want to check your insurance provider to see which doctors in your area work with your insurance. You can also check with family doctors in your area to see if they work with your insurance company.

Once you have recommendations or found doctors that you are interested in finding out more information about, give them a call. Find out if they are accepting new patients. Find out about office hours and after-hour care. Find out how long it can take to get an appointment. Find out which hospital they use and how many doctors work at that practice.

Call the friendly staff and find out how they can help. We serve patients from Chesapeake VA, Portsmouth VA, Norfolk VA, Suffolk VA, Virginia Beach VA, and Hampton VA.