Primary Care Clinic Accepting New Patients in Chesapeake, VA
Here at family medicine healthcare, our team of medical professionals provides a wide range of essential health services to the community of Chesapeake, VA. For more information, contact us or schedule an appointment online.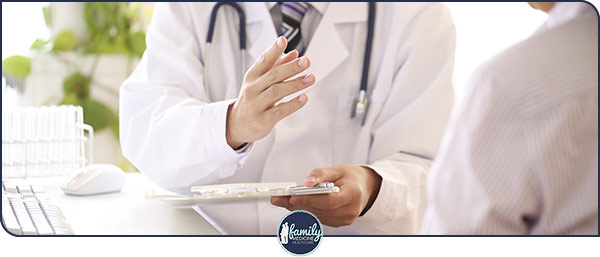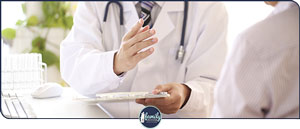 Table of Contents:
What is meant by primary care services?
What are the 3 examples of primary care?
What are 3 benefits of primary care?
Which treatments can be done in primary care?
Is Family Medicine Healthcare accepting new patients for primary care?
What is meant by primary care services?

A primary care medical practice is usually the first place a patient goes to when they need medical attention. As well as providing positive health advice for their overall health and preventive information for their overall health, a primary care doctor provides primary care services including health maintenance, disease diagnosis, and disease prevention. A growing number of primary care doctors are also offering their patients holistic healthcare options nowadays, which can be used to treat physical, mental, or emotional problems.
What are the 3 examples of primary care?

As a patient's first point of contact for health care, a primary care physician is either a family physician, internist, or pediatrician. Health outcomes are better in states with more primary care physicians, including fewer deaths from cancer, heart disease, and stroke.

Physicians who practice family medicine treat children as well as adults. Their primary role is to diagnose and treat a wide range of diseases in an outpatient setting. As well as performing physical examinations and health screenings, they provide general preventive care. No matter what age you are, family physicians are trained to treat most conditions and provide comprehensive health care.

Another specialty within primary care is internal medicine. Physicians who practice internal medicine, also known as internists, treat a wide variety of diseases that affect adults, such as diabetes, obesity, and hypertension. They also provide general preventive medicine and health screenings, some work in hospitals, and others in clinics or doctors' offices.

Children, adolescents, and babies are treated by pediatricians as part of their primary care. The focus of their practice is on treating diseases and injuries common to younger patients. In addition to vaccinations, physicals, and general preventive healthcare, they also perform general medical examinations. Parents are counseled by pediatricians regarding their children's growth and development when their children are younger.
What are 3 benefits of primary care?

Primary care physicians are trained to diagnose and treat a wide range of conditions, from sinus infections to urinary tract infections to the flu and more. Additionally, they can assist in managing chronic conditions such as high blood pressure, anxiety, heart disease, diabetes, and others. When necessary, your PCP can refer and coordinate care with specialists to address any health concerns.

Having a PCP is significantly associated with receiving high-value care, such as colonoscopies and mammograms. Primary care also increases people's chances of getting diagnostic tests, such as blood pressure checks, filling prescriptions, and receiving routine checkups, as well as annual flu shots. As a result, patients have a more positive experience with a PCP.

As a result of establishing a relationship with your PCP, you may feel more comfortable visiting the doctor, as you will be seeing a familiar face who is already familiar with your medical history. During your healthcare journey, you'll also have someone advocating for you, answering your questions, and coordinating all aspects of your care. Your PCP can support you and guide you through any necessary processes if you need hospital treatment or rehabilitation. Patients are also able to ask non-urgent questions online, view test results, and schedule appointments via secure online patient portals at many primary care facilities.
Which treatments can be done in primary care?

The role of PCPs in the healthcare continuum cannot be overstated and the treatments they can provide are varied. Patients and families trust these providers to provide effective, personalized care in the midst of population health management and preventive care. Patient's primary care providers are in charge of managing chronic conditions, referring them to specialists, and evaluating emerging health issues. In the absence of a primary care physician, patients may receive more serious diagnoses at later stages of illness, which can adversely affect their health.
Is Family Medicine Healthcare accepting new patients for primary care?

Family Medicine Healthcare is accepting new patients for primary care. You can choose from a variety of healthcare services to suit your needs. We provide pediatric, adult, women's and geriatric care, physical examinations, as well as a variety of other services to our patients.

We are conveniently located at Chesapeake VA, and serve patients from Portsmouth VA, Norfolk VA, Suffolk VA, Virginia Beach VA, Hampton VA and surrounding areas.