Family Doctor Q&A
If your situation is more difficult and you require a specialist, we at Family Medicine Healthcare in

Chesapeake, VA

can help you with that. For more information, call us or schedule an appointment online.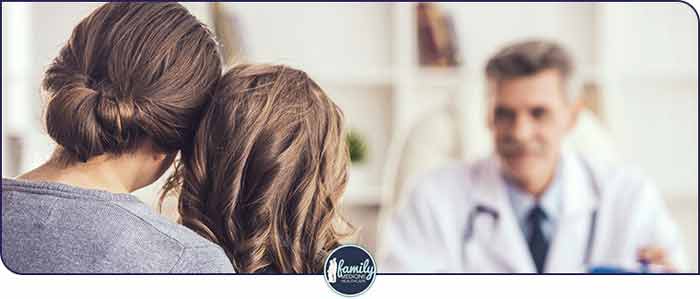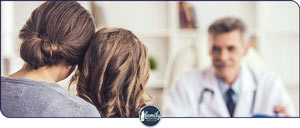 Table of Contents:
What does a family doctor do?
What is the difference between a general physician and a family doctor?
Why should I have a family doctor?
A family doctor is a medical professional who doesn't specialize in any specific area of medicine. They treat all kinds of health concerns, from young children to geriatrics. They treat your whole person for your entire life. They can be your first call for help and a great place to get much of the health care you may need.
What does a family doctor do?

A family doctor is the kind of doctor that treats the whole family. Many doctors will train for a specific type of care, or specialty. Family doctors train in all areas of medicine. They care for you as a whole person, throughout your entire life. They care for everyone in the family from infants to adults, helping through all kinds of life's issues. Since a family doctor is often the one you go to first, they get to know you and your family history. This helps them know you and the best way to care for you.

Your family doctor will diagnose and treat acute and chronic illnesses. They can provide routine care and counseling on lifestyle changes. They can be a source of information to help take preventive health measures. They can also help to coordinate with specialists if the need arises.

It is a good idea to have a family doctor, even if you don't have an immediate need. Family doctors can help you avoid future health problems, or help you manage one if that is your need. They will help you and your family stay healthy. Having a family doctor that you get to know and work with for years allows you to trust that they have your best interest in mind.
What is the difference between a general physician and a family doctor?

A general physician is a type of primary care physician, such as a family doctor. They treat common health concerns and focus on preventative care. Like a family doctor, if you need specialized treatment, they will refer you to a specialist.

A general physician focuses on the overall health of an adult patient. They will be the first point of contact when dealing with general health concerns. They are able to order diagnostic tests when needed. They can do minor suturing and wound treatment.

The most notable difference between a family doctor and a general physician has to do with whom they treat. The family doctor will treat people of all ages, from infants to the not so young whereas, a general physician treats adults.
Why should I have a family doctor?

Having a family doctor is a good choice for most health care situations. Having someone that you know you can turn to with questions or when a need suddenly arises takes a great deal of stress out of stressful situations. While many people will use the emergency room for primary care and not necessarily emergency care has created some problems in the healthcare system. Having a family doctor reduces the need for emergency rooms. Seeing a family doctor is less expensive than the emergency room and they help prevent illnesses that will cost you money in the future.
 
A family doctor will follow your life cycle. It isn't uncommon for a family doctor to treat a patient for decades. Because they do this, they are more aware of what you need. Since they know you for that long a period, it is highly likely that they know some of your family members, as well. Knowing your family history, what illnesses they have, and what lifestyle they lead can help for much more effective treatment.
 
A family doctor will do your annual check-up. They will be there if you get the flu or possibly something else that comes on suddenly. They can help with chronic conditions like diabetes, arthritis, and high blood pressure. They can help you go through a pregnancy. They are there if you need quick help with cuts and sprains.
 
Family Doctors are often well connected to various specialists and may be able to have you see one that will work with you and your personality.
 
A family doctor really has your best interest in mind when they see and treat you. Family Medicine Health Care is a place that you can trust and can be a very good place for your primary care. We serve patients from Chesapeake VA, Portsmouth VA, Norfolk VA, Suffolk VA, Virginia Beach VA, and Hampton VA.